Legendary '60s rocker David Crosby dead at 81 after 'long illness'
– #Legendary #60s #rocker #David #Crosby #dead #long #illnessWatch full video click here.
Music legend David Crosby has died aged 81.
The singer-songwriter and prolific guitarist was a founding member of two massive rock groups in the 1960s; The Byrds and Crosby, Stills and Nash.
Crosby had such an impact on the music industry, he was even inducted to the revered Rock and Roll Hall of Fame twice.
In a statement to VarietyCrosby's wife of 35 years, Jan Dance, revealed the influential musician died after a long illness, shocking fans who had been keeping up with him online.
READ MORE: Rumours Shakira discovered alleged cheating through a jam jar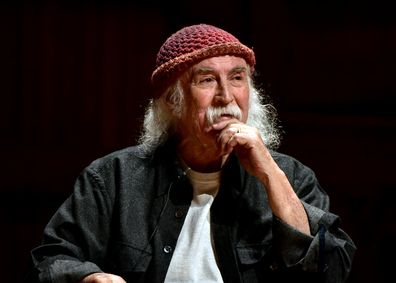 "It is with great sadness after a long illness, that our beloved David (Croz) Crosby has passed away," the statement read.
"He was lovingly surrounded by his wife and soulmate Jan and son Django. Although he is no longer here with us, his humanity and kind soul will continue to guide and inspire us."
"His legacy will continue to live on through his legendary music. Peace, love, and harmony to all who knew David and those he touched. We will miss him dearly," the statement continued.
"At this time, we respectfully and kindly ask for privacy as we grieve and try to deal with our profound loss. Thank you for the love and prayers."
Crosby was posting to his Twitter account as usual in the days leading up to his death, with his passing coming as a shock to many longtime fans.
READ MORE: British actor identified as missing hiker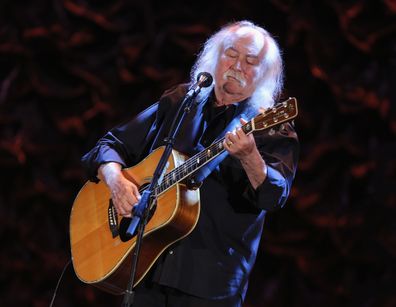 In fact, one of his recent tweets on January 18 was about the afterlife.
In classic, quirky Crosby fashion, the musician shared a screenshot showing a Google search that read "Can we go to heaven with tattoos."
The top answer read, "People with tattoos will not go to heaven. People who drink alcohol will not go to heaven. People who eat too much pork will also not go to heaven. Short people will not go to heaven."
To this, Crosby simply wrote, "I heard the place is overrated….cloudy."
In 2022 Crosby announced he was "too old" to continue performing live, revealing: "I'm too old to do it anymore. I don't have the stamina; I don't have the strength."
Though he later suggested he'd be open to returning to the stage in the future, his focus was on recording music, which he was doing at a "startling rate".
In a sad twist, Crosby also said at the time, "Now I'm 80 years old, so I'm gonna die fairly soon. That's how that works.
READ MORE: 'Heartbreaking': The 'best autobiography' written by former child star
"And so I'm trying really hard to crank out as much music as I possibly can, as long as it's really good… I have another one already in the can waiting."
The last time he released new music before his death was in July, 2021 when he released For Freehis eighth and final studio album.
Prior to his marriage to Dance in 1987, Crosby fathered a son with Celia Crawford Ferguson in 1962, who they named James Raymond.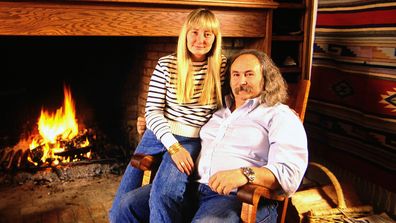 READ MORE: Meet the brides and grooms of Married At First Sight 2023
Raymond was put up for adoption but reunited with Crosby as an adult and has since performed with his father Crosby on stage and in the studio. They even toured together.
He also had a daughter named Erika with former flame Jackie Guthrie, and a daughter named Donovan Crosby with former girlfriend, Debbie Donovan.
Crosby and wife Dance underwent extensive fertility treatments to welcome their son Django Crosby.
In 2000, fellow singer Melissa Etheridge revealed that Crosby was the sperm donor of two children with her partner Julie Cypher, Beckett and Bailey Jean.
Beckett tragically died of causes related to opioid addiction in 2020. He was just 21.
Tributes have poured in for the rock legend, with musicians and fans shocked by the news.
Founder of The Beach Boys Brian Wilson shared his sorrow on Twitter.
"I don't know what to say other than I'm heartbroken to hear about David Crosby. David was an unbelievable talent – such a great singer and songwriter," Wilson wrote.
"And a wonderful person. I just am at a loss for words. Love & Mercy to David's family and friends. Love, Brian"
Melissa Etheridge also paid tribute.
"I'm grieving the loss of my friend and Bailey's (Etheridge's son) biological father, David," she wrote. "He gave me the gift of family. I will forever be grateful to him, Django and Jan. His music and legacy will inspire many generations to come. A true treasure."
Former frontman of Skid Row Sebastian Bach also paid tribute, recognising Crosby's work as an artist, and his delightful personality.
"As much as I loved his music I loved his thoughts on Twitter as well," Bach wrote. "Rest In Peace David Crosby. Thank you for the lifetime of inspiration."
American rock band The Doors, which was headed by the iconic singer Jim Morrison, have also issued their condolences on their official Twitter account.
"The world has lost yet another ethereal fixture of the '60s peace and love movement; a legend within his own right, and every group he was a part of," their post began.
"Coming up in the same era as The Doors, David Crosby had the voice and songwriting abilities that made him completely unique. Condolences to his family, friends and fans."
Grammy-winner and singer-songwriter Jason Isbell, who is known for his work with the band The 400 Unit, shared a short message.
"Grateful for the time we had with David Crosby. We'll miss him a lot," he wrote.
Johnny Cash's eldest daughter Roseanne Cash shared a message also.
"I can't begin to say how influential Crosby, Stills and Nash were for me. I'm grateful David Crosby lived, and so very sad he's gone," she tweeted.
American pop band Hanson, known for their hits MMMBop and I Will Come To You also tweeted a tribute.
"We are so sad to hear of the passing of the legendary David Crosby, a man of unbelievable talent. As a small tribute, here's our cover of CSNY's [Crosby, Stills, Nash & Young's] 'Teach Your Children'. Rest in Peace, David," they wrote.
Dead To Me actress Christina Applegate also shared a tribute in memory of Crosby.
"Tonight at 7pm PST my friends and neighborhood will howl and then blast CSN [Crosby, Stills & Nash] to honor this beautiful soul and legend. If you do this, please send me videos RIP David Crosby!! We love you," she tweeted.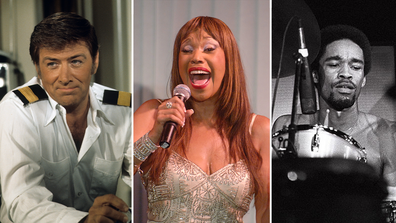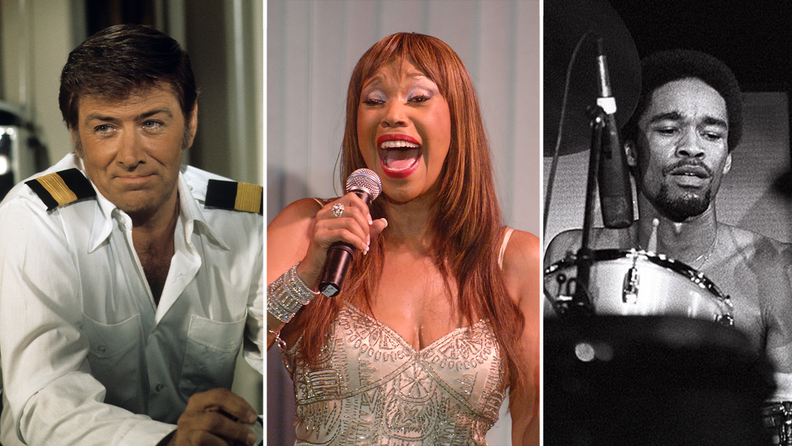 Remembering the stars we've lost in 2023
Watch full video click here.
Stay Connected with Spot72.com – Follow for more updates, you will be notified soon. Thank You For Visiting
Watch Latest Full Videos Here
Join Our Telegram Channel For Latest Videos
https://t.me/trends72com