Kate Bush surprises Brisbane Pub Choir with unexpected email: 'It's utterly, utterly wonderful'
#Kate #Bush #surprises #Brisbane #Pub #Choir #unexpected #email #utterly #utterly #wonderful
Kate Bush has come out of hiding to surprise a Brisbane choir with an unexpected message about their rendition of her hit song.
The English singer gave her tick of approval to Brisbane Pub Choir's cover of 'Running Up That Hill', the '80s classic which has experienced a resurgence thanks to its appearance on the series Stranger Things.
The choir's founder Astrid Jorgenson was shocked when an email landed in her inbox this week from none other than Bush herself, who saw their video and felt compelled to get in touch.
READ MORE: Khloe Kardashian's family didn't know about her second baby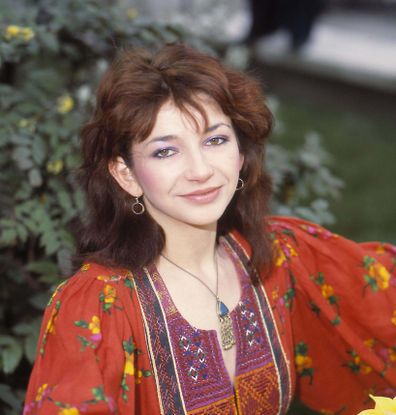 READ MORE: Remote worker claims her employer spied on her through laptop webcam
"Dear Brisbane Pun Choir. I've been so busy that I've only just had the chance to watch you all singing RUTH," Bush's email began.
"It's utterly, utterly wonderful! I love it so much! Thank you everyone. You sing it really beautifully. I'm incredibly touched by your warmth and all your smiling faces. Thank you."
She signed off the gushing email with: "Lots of love, Kate."
The amateur singers were blown away by the unexpected message and shared a screenshot on Facebook.
"KATE BUSH!!!!!!!!!!!!!!!!!!!!!!!!! Cancel all your plans. Quit your job. Throw all your books in the bin. Just sit down a minute and get a load of this," the post read.
"Life as we know it is over, and this email is all that remains. We really did that, Brisbane."
The choir performed a cover of 'Running Up That Hill' in late June, with some 1600 singers gathering to harmonise for the hit song.

READ MORE: A look back at Ivana Trump's colourful life
Jorgenson said she and the team submitted a licensing request with Bush's publishers to cover the song and only got permission ten days before the show.
Speaking with The Guardian, Jorgenson said she couldn't quite believe one of the world's biggest musicians sent such a personal thank you note to her choir.
"It is so wild," she said. "She is the biggest artist in the world right now, so to have her say she was moved by our performance, yeah, that is a peak."
"Even getting the song felt like a massive deal, and I told the crowd that on the night," Jorgenson told Brisbane Times.
"I think everyone felt like that was really special to us, but yeah, this is obviously a pretty big icing on the cake."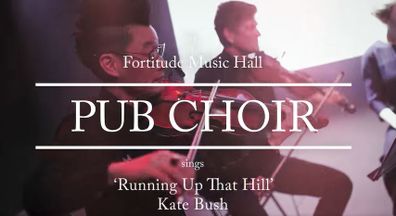 Bush, who often prefers to keep out of the limelight, only recently resurfaced from her long hiatus after Stranger Things brought her classic song back into the cultural zeitgeist.
In a rare statement on her websiteBush, 63, thanked her new legion of fans.
"You might've heard that the first part of the fantastic, gripping new series of Stranger Things has recently been released on Netflix. It features the song, 'Running Up That Hill' which is being given a whole new lease of life by the young fans who love the show – I love it too!" Bush said.
"Because of this, 'Running Up That Hill' is charting around the world and has entered the UK chart at No. 8. It's all really exciting! Thanks very much to everyone who has supported the song. I wait with bated breath for the rest of the series in July."
For a daily dose of 9Honey, subscribe to our newsletter here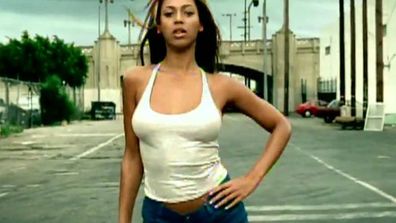 Songs you didn't realise sampled other songs
Stay Connected with viral.spot72.com – Follow for more updates, you will be notified soon. Thank You
Watch Latest Full Videos Here
Join Our Telegram Channel For Latest Videos
https://t.me/trends72com